Apple has introduced a new advertising identifier in iOS 6, non-personal device identifier that allows advertisers to track the activity on your iPhone to server you targeted ads.
It's an alternative to UDID, which Apple had deprecated after privacy concerns were raised with the way Apple and developers used UDID. However, Apple also allows you to stop advertisers from tracking your engagement on your iPhone for targeted advertising.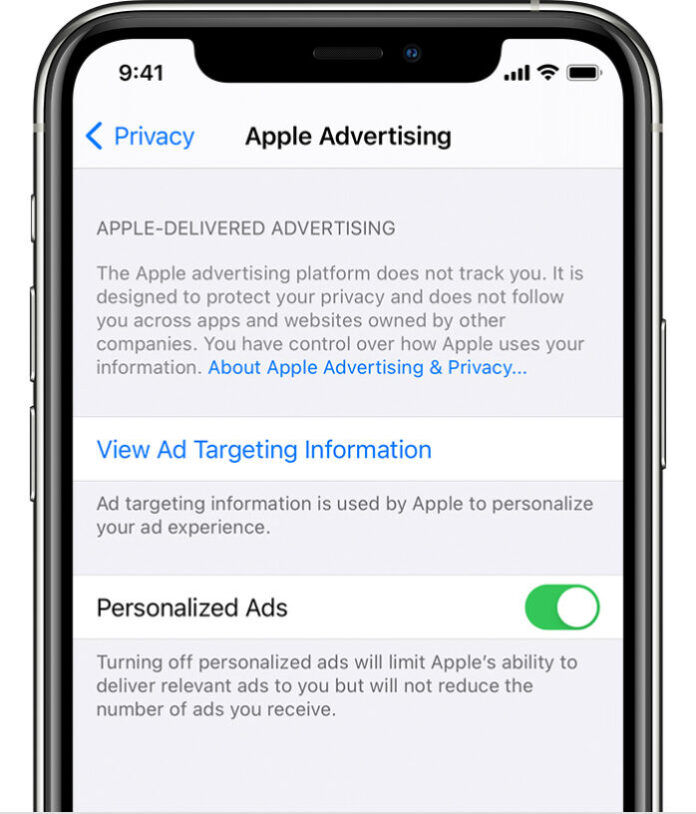 5 Steps to Limit Ad Tracking On Your iPhone/iPad/iPod Touch in iOS 6
You can limit ad tracking by following these 5 steps:
– Step 1: Launch the Settings app
– Step 2: Scroll down -> and tap on General
– Step 3: Then tap on About
– Step 4: Scroll down -> and tap on Advertising
– Step 5: Tap on the Limit Ad Tracking toggle to turn it ON. The settings would have been more apt under the Privacy Settings.
Opt Out of Interest-Based Ads From iAd Network
In addition to Limiting ad tracking, you can also opt out of interest-based ads from Apple's iAd network by:
Clicking on this link on your iOS device. You may be prompted to login to your iTunes account.
Safari will redirect you to the following page. Tap on the Interest Based iAds toggle to turn it OFF.
This obviously won't stop the ads, but it will prevent advertisers from tracking the activity on your iPhone to serve you targeted ads.