Self-Service Kiosks vs Traditional Check-out is one of the hottest topics for brick-to-mortar stores. Most brands who are planning to launch their physical stores are confused about – which one to choose. Well, do you find yourself in the same confusion? If yes, this blog has got you covered.
Today's blog will cover the major difference between Self-Service Kiosks and traditional check-out in detail. So this is sure that, by the end of this blog, you will know exactly which check-out option is right for your brand. Without any further ado, let's dive straight into our first topic.
What Are Self-Service Kiosks?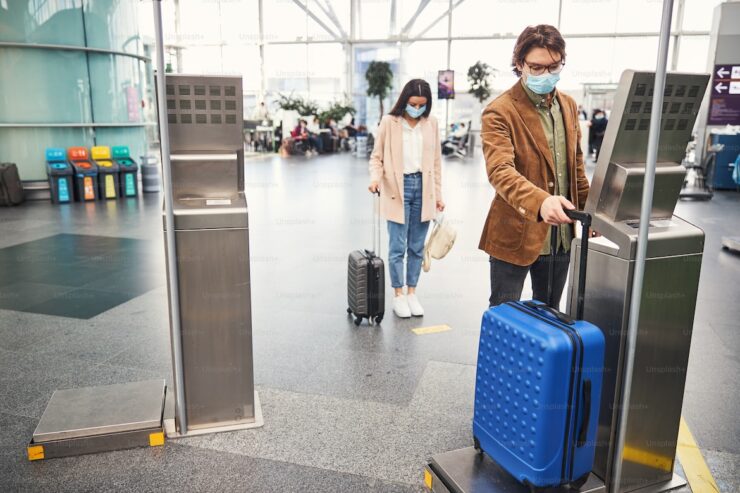 Self-service kiosk or self-service kiosk machine is an electronic device that allows customers to perform check-out in a less human-evolved manner. In other words, a customer can pay his or her bill all by himself, without the need for an official human staff to do it for them.
When it comes to self-service kiosks, they are generally located in public places such as hospitals, airports, malls, and shopping centers. Well, they were first invented to be used in shopping malls for easy check-out. It was later that their popularity got so high that their use started to become widespread throughout various sectors.
What Do You Mean By Traditional Check-out?
Traditional check-out is basically the process of buying services or goods in a physical store, which typically involves a customer and a human cashier. Customers select their products and bring them to the cash counter, where the cashier scans each product or item in order to figure out the total purchase cost.
The customer then pays for their purchase through various modes such as credit card, debit, card, cash, or even gift cards. But there are brands who prefer this type of check-out over self-service. Now let's talk about the advantages of self-service check-out VS traditional check-out.
Advantages Of Self-Service Kiosks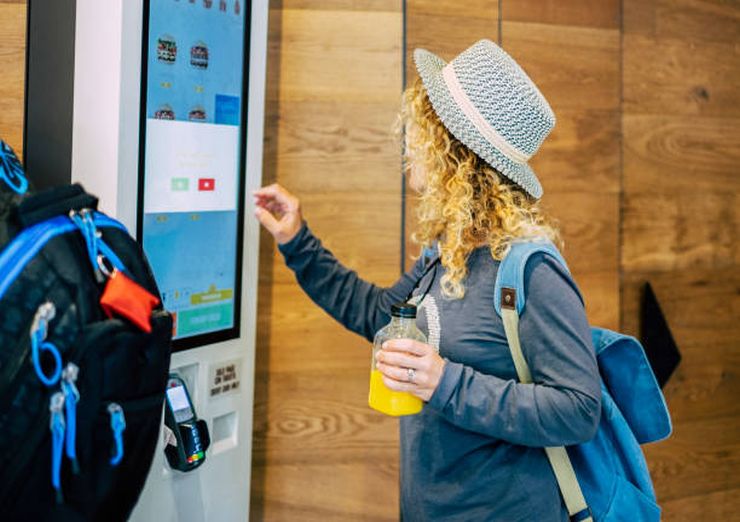 To understand if self-service kiosks are an ideal choice for your brand, it's important to first know what advantages it offers. With that being said, here's a list of some key advantages of these check-out devices:
| | |
| --- | --- |
| 1. | Self-service kiosks may gather useful information about client behavior and preferences, which can be utilized to enhance marketing tactics and engagement with clients. |
| 2. | By automating common operations and allowing employees to focus on more complicated or specialist duties, self-service machines can help cut employment expenses. |
| 3. | By following a set protocol for every transaction, self-service machines can assist in ensuring consistent delivery of services. |
| 4. | By offering an extra route for consumers to finish their purchases, self-service machines can assist in minimizing overcrowding and long lines. |
| 5. | Self-service kiosks may be utilized to advertise more items or services, giving clients the opportunity to buy more. |
| 6. | Customers may access goods and services through self-service machines 24 hours a day, seven days a week. |
Advantages Of Traditional Check-Out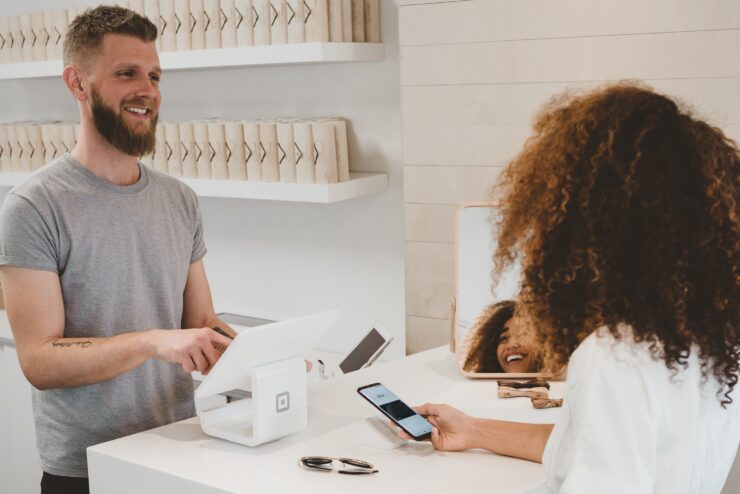 Even though this is a modern era, there are still brands that prefer a less-modern approach to shopping check-outs. But why? Why would anyone prefer a traditional check-out over the modern one? Well, because it's advantageous in many different ways. With that being said, let's talk about some key advantages of traditional check-out:
| | |
| --- | --- |
| 1. | Customers may connect with real staff at traditional check-out, which adds a personal touch and helps create connections with clients. |
| 2. | Human cashiers can recommend extra items or assistance for consumers, increasing sales and profitability for companies. |
| 3. | Customers can make payments with cash through traditional check-out, which may be easier for certain customers who are not very fond of alternative payment options. |
| 4. | Human cashiers can check the legitimacy of the currency and detect possible fraud, assisting businesses in avoiding revenue loss. |
| 5. | Human cashiers can swiftly alter pricing and provide discounts as needed, making the payment method more adaptable and efficient. |
| 6. | Human cashiers may check the age of consumers purchasing forbidden commodities such as alcohol, cigarettes, and guns, hence preventing the sale of banned items to minors |
| 7. | Human cashiers may assist in maintaining a good brand image and reputation by ensuring that consumers receive a consistent experience and message from the firm. |
| 8. | Customers do not need cell phones, laptops, or other technology to use traditional check-out, making it more accessible to a larger spectrum of customers. |
Factors To Consider When Choosing Between Self-Service Kiosks And Traditional Check-Out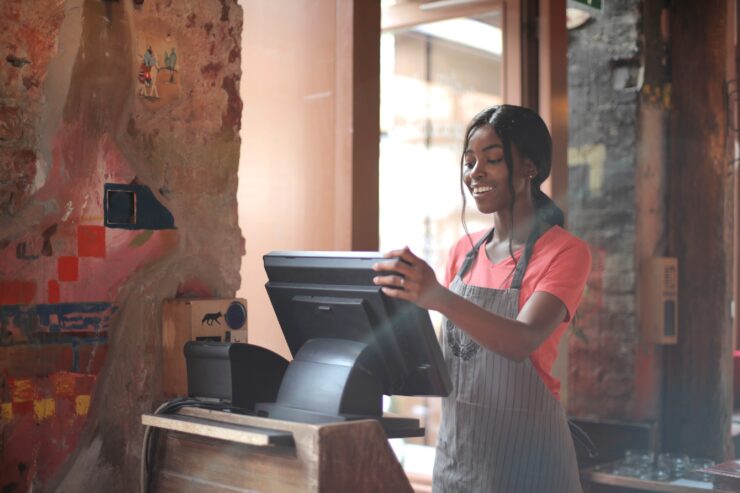 Businesses face a range of considerations when deciding whether to implement self-service kiosks or traditional check-out systems. Several factors can impact their decision:
Business Type: The type of business plays a crucial role in determining the most suitable check-out system. For example, a fast-food chain with a high volume of customers might prefer self-service kiosks to speed up ordering, whereas a boutique may prioritize in-person interaction with customers and use traditional check-out systems.
Customer Demographics: Knowing the customer base is vital to selecting the right check-out system. Younger customers may be more comfortable using self-service kiosks, while older customers may prefer traditional check-out systems.
Transaction Volume: The volume of transactions is a significant factor in deciding on a check-out system. High-volume businesses can benefit from self-service kiosks to reduce waiting times, whereas low-volume businesses may prioritize personal interaction with traditional check-out systems.
Available Resources: Businesses should assess their resources to determine if they have the capacity to implement and maintain self-service kiosks effectively. Such an implementation involves considerable upfront investment, including hardware, software, and maintenance costs.
Cost-Benefit Analysis: Conducting a cost-benefit analysis can help businesses determine the financial feasibility of self-service kiosks compared to traditional check-out systems. Such an analysis should include initial investment, ongoing maintenance costs, labor savings, and the potential impact on customer satisfaction.
By keeping these factors in mind, businesses can make an informed decision about implementing self-service kiosks, traditional check-out systems, or a combination of both to best suit their needs and objectives.
Final Words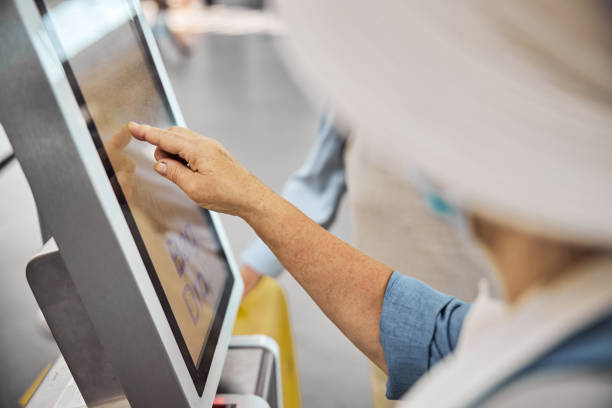 To conclude, self-service check out and traditional check-out, both have their unique features and advantages. Which check-out option is ideal for you depends upon your business needs and customer preference. So before you come to any conclusion, it's ideal to understand your customer preference.
At the end of the day, your customers are the only ones who will be interacting with the check-out options. Therefore, it is important for you to understand which check-out approach will be more convenient and preferable for them. Spend some time on research, and you'll figure out the right option.