Are you thinking about taking up quilting and learning this new class?
You want to make a quilt, but you don't know how to sew it just yet (which is totally fine). Quilting is an enjoyable and rewarding hobby for many people that you can master within a couple of weeks. You will be proud to show off the beautiful quilt you made with the right technique, tips, and tricks. If you're ready to master it and give it a go, here are just a handful of reasons why this may be fun and enjoyable for you.
Quilting as a Good Hobby – Why you Should Learn to Quilt: Top 7 reasons
1. You will feel stress-free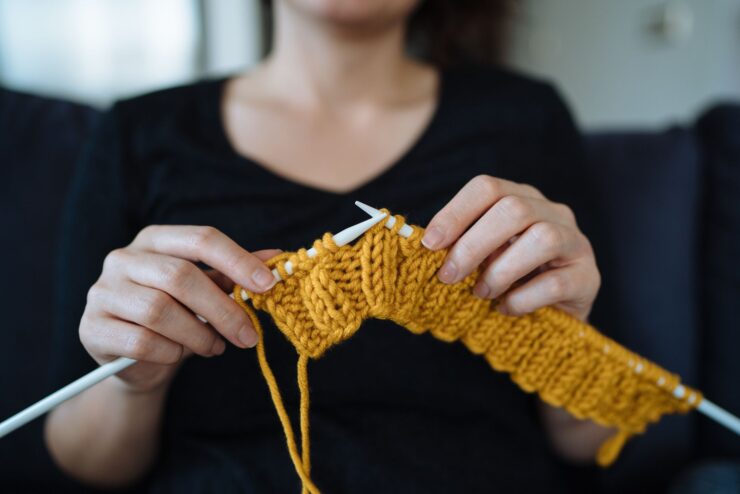 Even the process of making quilts itself has therapeutic advantages for quilters. Sewing helps to lessen the fight-or-flight response that stress may cause in the body. If you're naturally an anxious person and someone who tends to stress over the little things, this will occupy your thoughts.
When a quilter completes a project, it enhances their self-esteem and inspires them to pursue additional creative projects, both of which have a calming impact. If your mind often wanders off and if you're someone who is prone to losing his or her focus, this will get you straight back to it.
2. It is fun to do
Quilting has come a long way in the last couple of years. Nowadays everything is a lot more convenient and accessible.
In reality, with the proliferation of quilting-related resources like how-to books, DVDs, and videos, as well as pre-cut fabric for assembling intricate quilt patterns, learning to quilt has never been easier.
It takes a lot of time to construct a quilt by hand like those made at the turn of the century, but there are certain modern sewing machines that make quilting easy. One could even say they do the bulk of your work for you. All you have to do is express your creative side with your chosen pattern and have fun!
3. You can create fun gifts for your closest ones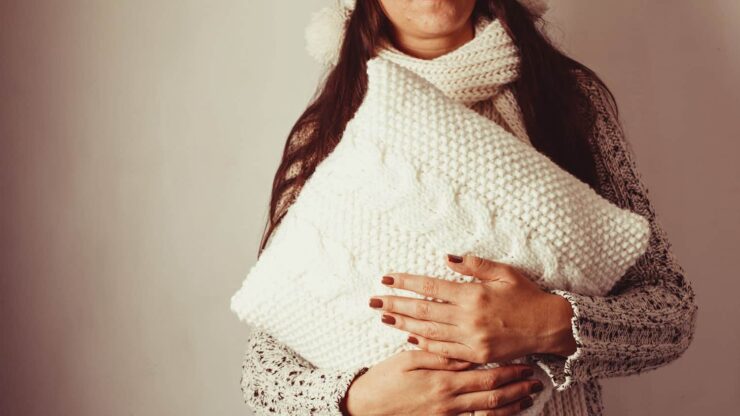 Pillows, totes, cosmetic bags, placemats, and potholders are just some of the many useful things you may make after you learn how to make a quilt.
Making a quilt will teach you the steps necessary to create modest handcrafted gifts that everyone will appreciate receiving on special occasions such as birthdays, weddings, the birth of a new child, and of course, the holidays.
You can save a lot of money by making all of the things on your list yourself, and you can also make anything for your loved ones who might need something you have experience with. It is such a unique and personalized gift, you can't go wrong with it.
4. Enjoy the sense of accomplishment
Indeed, creating a quilt from scratch is a huge task.
Before tackling larger quilts, you might get some practice with smaller items like wall hangings and potholders. But remember how wonderful it will feel when something is finally finished and displayed.
You'll be prepared to tackle a full-sized quilt once you've shown your mettle with a smaller one + you will enjoy the craft of it all.
Making something with your own two hands, whether it's a quilt or clothing, may boost self-confidence, aid in concentration and relaxation, and give your creative side a place to flow.
Because you'll be using your right brain and releasing feel-good chemicals like endorphins and serotonin, you'll feel great.
5. A hobby for your kids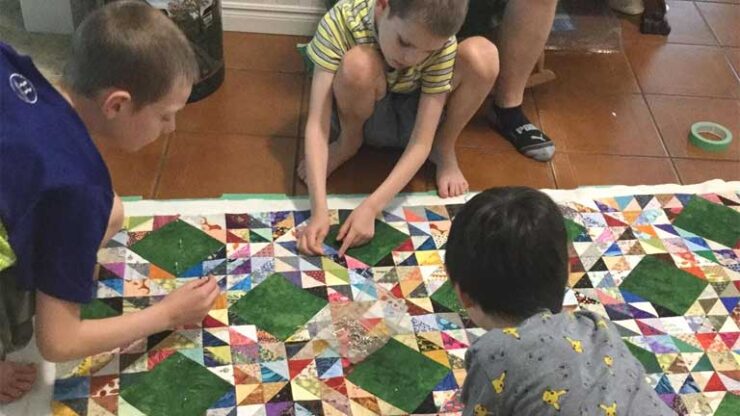 Quilting is a hobby that may be enjoyed by people of all ages, not just adults.
By recreating designs in a variety of color schemes, compositions, and patterns, your kids could exercise their imaginations and bring out their unique personalities in one fun way.
As a craft that necessitates meticulous attention to detail, quilting is a great way to instill in kids the discipline and concentration needed to complete a project.
After then, children's learning abilities will grow over time + the two of you have some great bonding moments.
6. Socialization aspect
Numerous studies have shown that quilting enhances one's social life and sense of accomplishment. Even just conversing about their favorite hobby seems to make quilters appreciate one another's company.
A terrific method to find inspiration for your upcoming projects is to go shopping with your other quilters.
Quilters are always eager to share their most recent works and offer counsel to other quilters + you can discuss your favorite online or in-person stores.
Contrary to many other hobbies, advice and methods are typically shared rather than kept to oneself.
7. You can make your own fun creations
When learning the principles of quilting, you will be instructed on how to cut all of the small pieces of cloth that comprise a quilt, just like a quilter does when constructing a new top. There are
different techniques
for quickly assembling a new quilt top from little bits of cloth.
Before you know it, you will discover the secrets of quilt-making.
When it comes time to begin the quilting, there are numerous sewing machines that can aid any quilter with free-motion quilting or simple quilting jobs utilizing a walking foot.
You can always begin with a small-sized quilt and move to larger ones as you master the skills possessed by all quilters.
Before you know it, you'll be able to build quilts of any size and design!
Ready to have fun and give it a go?
Are you ready to master quilt patterns, and colors & do you want to enjoy an advanced workshop? If you want to learn from the best, check out quilting classes Carolina Oneto and enjoy her tutorials, as well as an extensive background within the field. She can help you master the basics and enjoy the process even in the comfort of your home! Relax your mind and calm your nerves while mastering a fun technique.